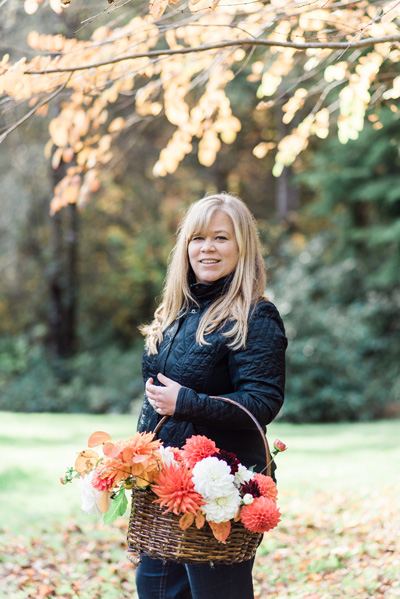 Hello!
My name is Alicia Schwede and I l.o.v.e. flowers!
It all started a long time ago while growing up in Northern California. My childhood was filled with days of playing in my grandmother's rose garden and clipping sweetpeas & lilacs from the neighbors' gardens. Flowers remained with me even when I got a 'grown up' post college job working at a computer software company in San Francisco – every week a vase full of my grandmother's roses sat next to that computer! Alas, that 'grown up' job just wasn't right for me and in the evenings I took floral design classes at San Mateo College just to be creative .. never thinking it was leading me to my next career!
2002 brought a move to Denver, Colorado and in 2003 I launched my business, Bella Fiori. For 10 years I designed, designed and then designed some more! It was a wild ride, it was a good time, I'm thankful for all I learned and for the amazing friends who came into my life! 2013 brought a move to Washington state for my husband to pursue a career opportunity. I continue to design flowers for weddings here in Washington state and beyond! (often designing flowers for events in Northern California). A huge perk of living in Washington state is the amazing garden I've been building, thrilled to harvest my own dahlias for summertime weddings. Oh, and you should see my collection of hellebores in the wintertime!
In addition to Bella Fiori I write a floral industry blog – Flirty Fleurs, publish a print magazine Flirty Fleurs, and teach floral design workshops to aspiring floral designers.
I love what I do, whether it is designing flowers for a sweet bride, teaching fellow flower lovers, or writing about the flower industry, and am thankful everyday for this flower filled journey I'm on.
Follow more of my flower filled journey here-
Instagram: Flirty Fleurs & Bella Fiori
Facebook: Flirty Fleurs & Bella Fiori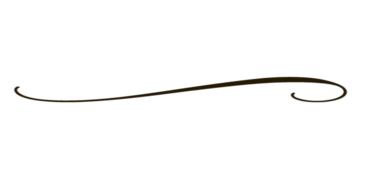 beyond bella fiori: flirty fleurs and the floral industry

Flirty Fleurs – The Blog
Launched in May 2010, Flirty Fleurs is a blog about flowers and the floral designers who make them into art. The full purpose of the Flirty Fleurs blog is to encourage and inspire. Our blog posts range from Rose Color Studies, Interviews with Fabulous Florists, Marketing Videos with Alison Ellis, and many more inspiring articles about the floral industry.
Click here to visit Flirty Fleurs Blog & Be Inspired
………………………………………………………………………………………………………………………………………………………………………………….
Flirty Fleurs – The Print Magazine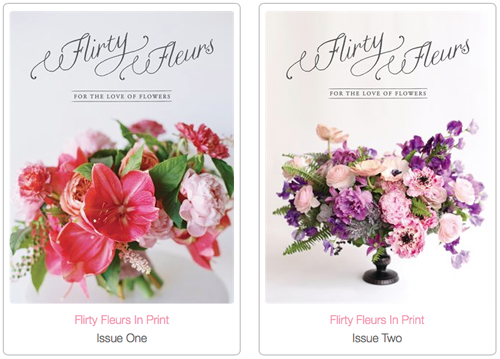 For the past five and a half years we have delighted in curating a wide variety of topics of interest and importance to the floral industry on the Flirty Fleurs blog. And it thrills me beyond belief to bring you annual Print Editions brimming with gorgeous floral designs and interviews chock full of advice from leading floral designers around the world.
Alicia partnered with Robyn Rissman of Bare Root Flora to curate the amazing articles and images found on the pages of these two beautiful publications.
Click here to read more & purchase (yes, they ship worldwide!!)
………………………………………………………………………………………………………………………………………………………………………………….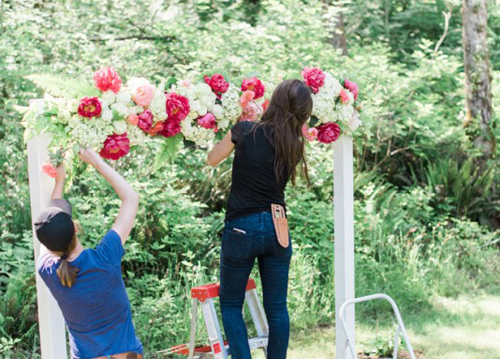 Floral Designer Workshops
Sharing my love of flowers and designs with other floral designers is something that is near & dear to my heart! I teach a wide variety of classes; including designing bridal bouquet and learning how to price them, the ever popular compote floral arrangement, and a fantastic chuppah & arch class. The majority of classes take place in Washington state, but on occasion I do travel to other locations to teach. Sign up for our Workshop Newsletter to be notified of upcoming Floral Design Classes – the link can be found at the bottom of our workshop page.
Click here to read more & register
………………………………………………………………………………………………………………………………………………………………………………….
SaveSave